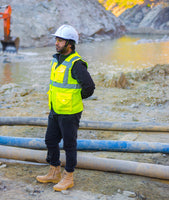 We are a local family owned and operated company dedicated to providing our customers with exceptional service. Our dedication and commitment to these principles has seen our business grow dramatically over the last 15 years. We are a leading supplier of Safety Equipment & Workwear throughout the Mornington Peninsula, Victoria and all parts of Australia.
Our premises is set up to provide efficient outcomes for our customers all under one roof. Encompassing retail, warehouse, administration, and branding services including embroidery, screen print, digital printing & sublimation. This provides us with the opportunity to meet all our customer requirements.
We want to make business easy, our aim is to assist in making the process as simple and customer focused as possible. We aim to deliver what you need on time. Our sales team looks forward to assisting you with all your safety and workwear needs - call in to experience our knowledge & service anytime.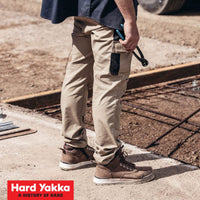 Our range consists of major brands giving our customers excellent choice and quality. Products consist of Workwear, Work Boots & Footwear, PPE, Site Safety, Road Traffic Signage & Equipment, Safety Signage, and Uniform Branding. Stocking major brands including FXD, CAT, Hard Yakka, Steel Blue & many more.
All brands can be accessed through our retail shop, online store, or our experienced sales team. We like to build relationships with our customers and exceed their expectations with prompt, reliable, friendly service combined with competitively priced quality products. Our extensive range includes the very best brands in the industry you know and trust. The sales team is here to provide advice which deliver the best outcomes for our customers' requirements - no matter how big or small.
We are a one stop shop where everything you require is in one location, if it isn't in stock or you require a specialised item we can order it in. For major accounts we hold excess stock on regular use items to ensure fast order fulfilment.
Our online presence, offers various solutions such as Click & Collect, delivery to your home or office, and items not in stock can be placed as a special order.
Onsite we can provide support including audits, training and advice for safety signage, respiratory, height safety, chemical storage for your business and uniform fit outs.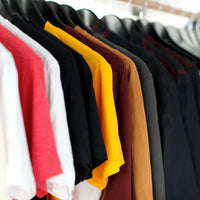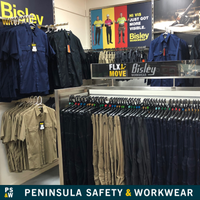 The experienced team at Peninsula Safety have years of combined knowledge & experience which we use to help find solutions and provide advice in delivering the best options and outcomes for our customers.

We open at 8.00am – 5.30pm Monday to Friday and 9.00am – 12.00pm on Saturday all year round apart from public holidays.
1/82 Yuilles Rd, Mornington Victoria 3931