Custom Embroidered Workwear & Uniforms
At Peninsula Safety & Workwear, we understand the significance of having a distinct and professional appearance for your team. That's why we offer top-notch custom embroidery for workwear and uniforms. Our computerised, modern, and high-speed embroidery machines guarantee a flawless finish that not only looks impressive but also withstands the test of time. When it comes to branding your garments, embroidery is undoubtedly one of the best options we recommend.
ORDER NOW
Our custom workwear and uniform embroidery service covers a diverse range of applications, making it suitable for various types of clothing and accessories. Whether you need custom branding for clothing, high visibility wear, jackets, fleece, hoodies, jumpers, polo shirts, T-shirts, team wear, schoolwear, corporate attire, hats, caps, beanies, bags, towels, blankets, napkins, appliqué, badges, handkerchiefs, or more, we've got you covered.
To start the custom embroidery process, we require your artwork file to be in a hi-res format such as a PDF, AI, or EPS. Our expert team will then work with you to determine the best branding solutions, including garment options, logo sizing, and logo placement. From concept to completion, we're here to ensure your ideas come to life in the most professional and impressive manner.

Once your order is placed and the deposit is paid, our skilled team will digitise your logo. Digitising involves creating an embroidery file that is compatible with our embroidery machines, allowing for precise stitching on your selected garments. Before proceeding with the entire order, we'll provide you with a physical sample of your logo on a material swatch for your approval.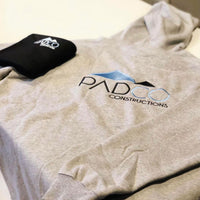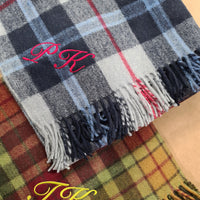 Embroidery is an excellent choice for both small and large orders, as there are no minimum requirements. It is the most versatile and commonly used branding option available. To achieve the best results, high-quality artwork files in PDF, AI, or EPS format are recommended for digitisation.
Custom embroidery offers unmatched versatility and can be applied to a wide range of garments and accessories. The high-quality embroidery thread we use ensures longevity, withstanding hundreds of washes without losing its appeal. With an extensive array of thread colours available, your logo will receive the finest finish that will make your workwear stand out.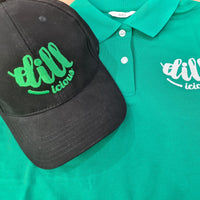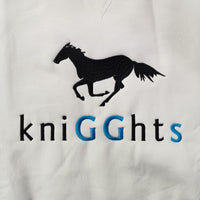 The cost of custom workwear embroidery varies based on factors such as stitch count, logo size, detail, and quantity of garments being embroidered. Larger volumes and lower stitch counts result in lower costs per logo. If you provide us with your logo, we'll be delighted to provide a personalised quote for the embroidery service. For new logos, there is a one-time setup fee, which applies only to your initial order.
Custom Embroidery for Workwear & Uniforms FAQs
Is custom embroidery suitable for all types of garments and accessories?
Yes, custom embroidery is highly versatile and can be applied to a wide range of garments, accessories, and textiles, adding a professional touch to your workwear and uniforms.
Does embroidery withstand frequent washing without losing its quality?
Absolutely! Our high-quality embroidery thread ensures that the logos withstand hundreds of washes, maintaining their original appearance.
Are there any minimum order requirements for custom embroidery?
No, there are no minimums for embroidered workwear. Whether you need a single item or a large quantity, we can fulfil your requirements.
Can I get a quote for embroidery services with my logo?
Of course! Just provide us with your logo in a high-res format such as a PDF, AI, or EPS, and our team will be happy to provide a personalised quote based on your requirements.
Is the setup fee for digitisation a one-time charge?
Yes, the setup fee for digitising your logo applies only to your first custom workwear embroidery order. For subsequent orders with the same logo, this fee is not applicable.